Imetame Pedras Estruturais works with the processing of rocks.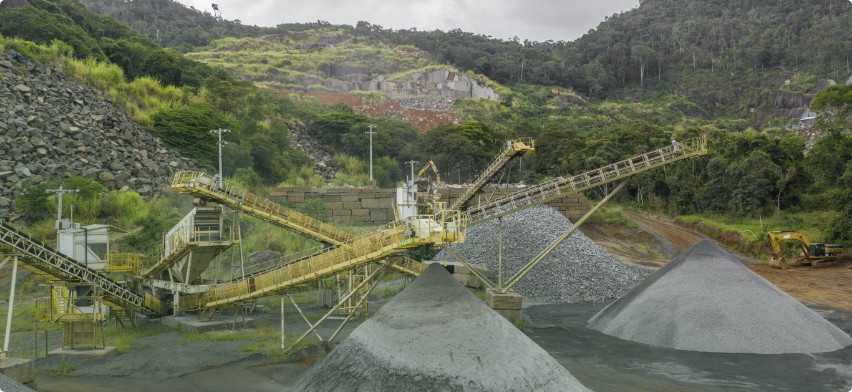 Headquarters in Aracruz-ES
Pedras Estruturais have its production linked to Imetame Monte Serrat's activities. It performs the processing of not used rocks by Monte Serrat's process for the production of brown stone, stone powder, simple graded gravel, gravel 0, 1 and 2, used in construction.
This practice rationalizes Imetame Monte Serrat's production, which, with the work of Pedras Estruturais, adopts a 100% sustainable practice and contributes to the environment.