A differential for Brazil and the world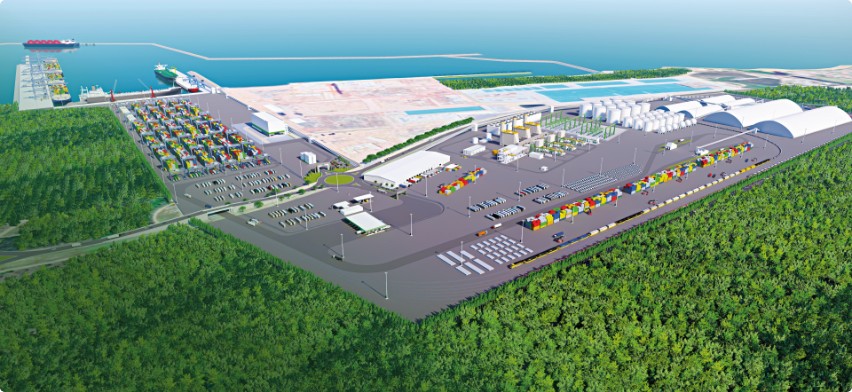 Located in Rodovia ES 010 – Aracruz
Located in ES 010, in the city of Aracruz, Espírito Santo, close to important consumer centers in the country, Imetame Porto Aracruz is 3 km far from the Vitória a Minas Railway – EFVM and will have a high-productivity branch and train rail junction, besides the proximity to Vitória airport. The venture has a privileged location; is located 45 km from SUDENE area and close to an area of 5 million m² available for the implementation of a logistics and industrial platform.
---
Modern concept of efficiency and productivity
With a multi-purpose concept, the Port is designed to serve the most diverse productive sectors in support services for the import and export of diverse cargo, as well as loading and unloading of containers, general cargo, vehicles, project cargo, solid, liquid and gaseous bulk and offshore support.
The venture has more than 01 million m² of total area and will have an initial infrastructure to handle 300 thousand TEUs per year, with capacity to expand handling to more than 01 million TEUs.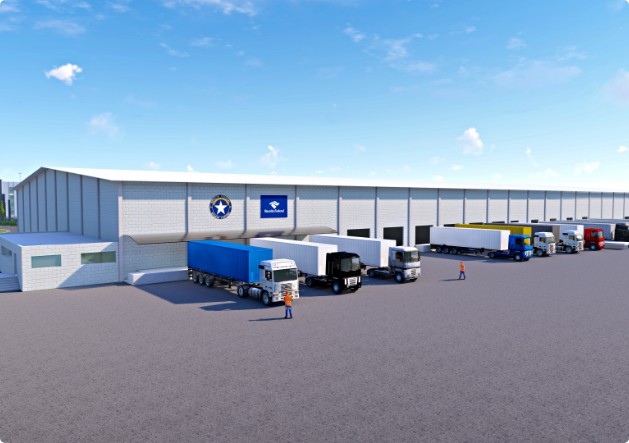 ---
Ready to serve the next generation of ships
Due to its 17m depth, it will be an excellent operational option for long haul lines that operate with large ships in Brazil and will also be prepared to serve the next generation of container ships, New Post Panamax. It will also be able to receive Suezmax type ships in the fuel operations, BabyCape – agribusiness and ships with LOA of 366m in length.
The Port's depth will allow container ships to enter and leave it fully loaded compared to other ports in Brazil.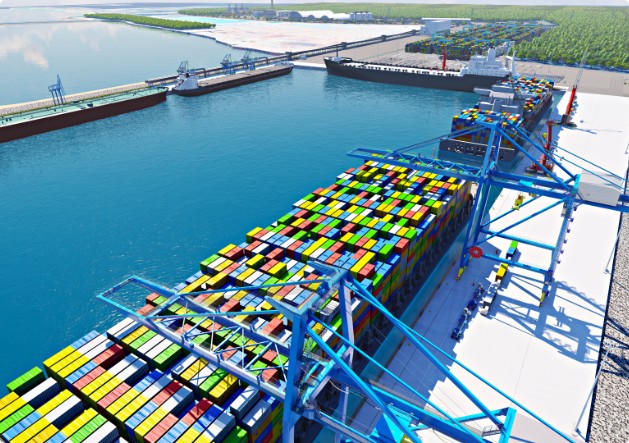 ---
New Post
Panamax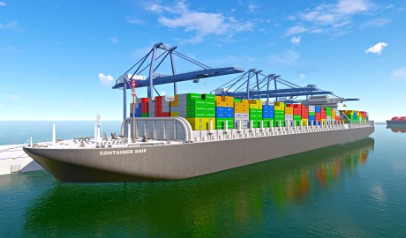 Length: 366 m;
Breadth (Width): 51 m;
CMaximum draught: 15,4 m;
Capacity: 14 mil TEUs.
Suezmax and
BabyCape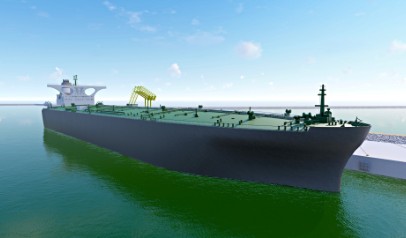 Length: 278,5 m;
Breadth (Width): 48 m;
CMaximum draught: 16 m;
Capacity: 120 mil toneladas.
Support
services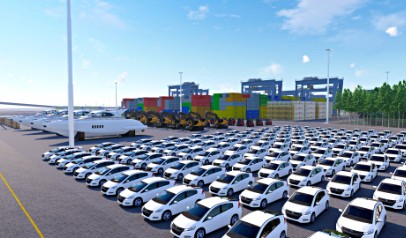 Cargo consolidation and deconsolidation;
Courtyard and covered storage;
Completion of Customs Transit;
Weighing;
Scanning, among others.